A New SpaceCraft Has Launched!
We are proud to announce a powerful new version of our website building platform has launched.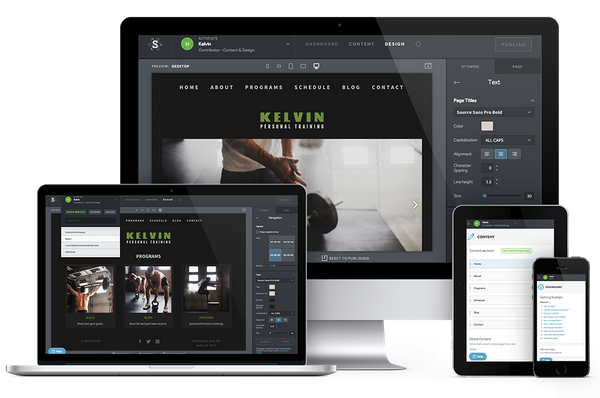 Easier than ever
SpaceCraft has been redesigned with a fresh look that's smarter and easier to understand. Added features include drag and drop, color cues to show updates and better support integration. We've streamlined the tool to put the focus on your content.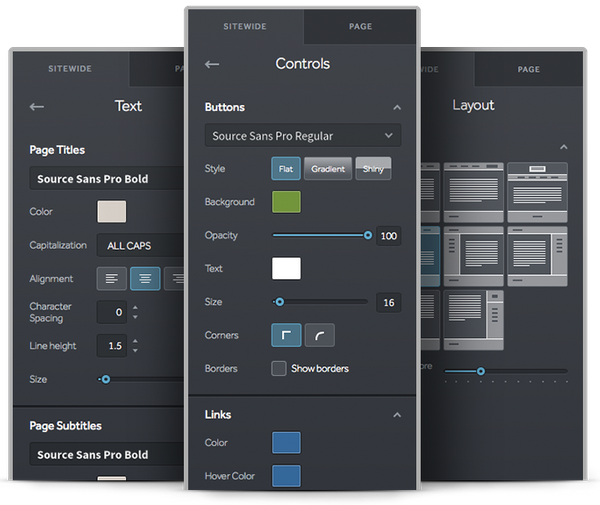 Unleash your creativity
The enhanced design tools are better organized with hundreds of customization features including: full access to the Typekit library; complete line, character and word spacing controls; advanced padding controls; and background image capabilities for high-impact visuals. Finally, the new Preview feature allows a full rendering of your website across all devices.
Improved Account Management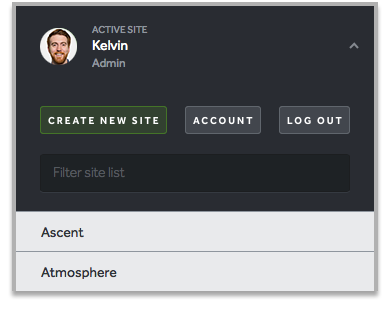 The control you need
You can now login with Facebook, Google and more. Our improved account toolbar makes it easier to search and navigate between your websites. We've also added an avatar to differentiate between users.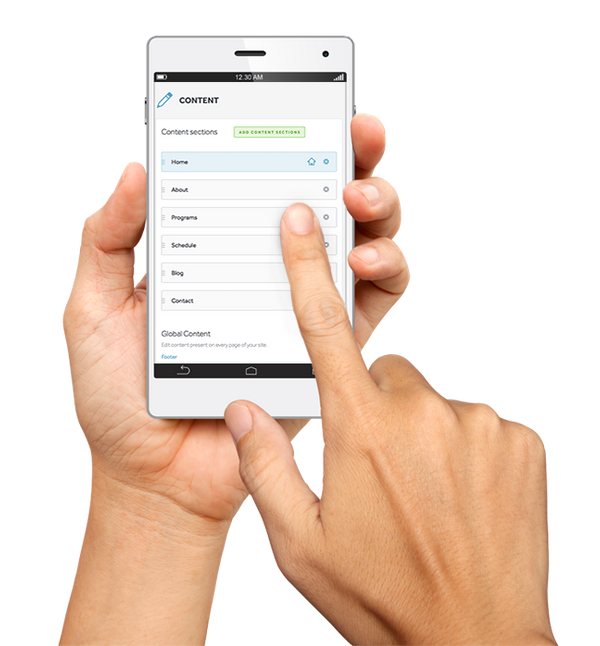 Update on the go
You can now easily edit and manage your content on all devices so you can make changes to your website on-the-go. Photos can even be taken from a smartphone or mobile device and uploaded directly to your website.
Background Image Controls
Background images can be added at a sitewide, page and now block-level giving you even greater design control.
"Alt" Keyboard Shortcut
Quickly navigate the design tool by holding down the "Alt" key while clicking on any content in the preview window.
Image Library Improvements
All images added to your website are auto-categorized and saved in the image library.
Spacing Controls
Customize the line, character, and word spacing of the text on your website.
Reset to Sitewide
Easily reset any page-level design change to your global settings with a single click.
In-line Block Selection
Easily choose and add multiple types of content blocks to your website.
Text Styling
Add bold and italics, lists and links to any content on your website.
Login with 3rd Party Services
Use Facebook or Google login information to create and link accounts.
Website Preview
Preview your full website across all device types in a simple window.
Padding Controls
Advanced padding controls allow for more design customization of your website.
Full Typekit Font Library
Our partnership with Typekit allows you to add the highest quality fonts to your website.
Notifications
SpaceCraft notifications quickly let you know when there's activity related to your website.