Become a Reseller
By becoming a SpaceCraft reseller, you can offer your customers the ability to easily create, manage and promote a beautifully effective website.

Full Access To Our Amazing Platform
We offer you and your customers complete access to our robust website building platform.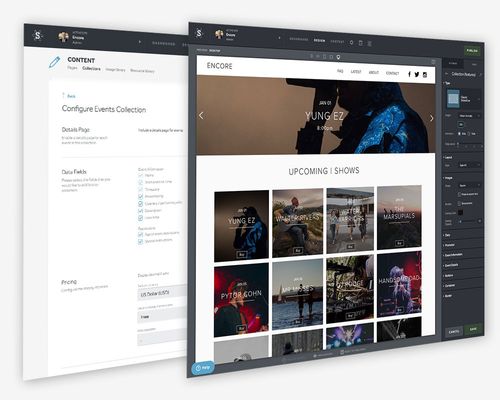 Connect Directly To Your Data Sources
Our collections platform allows you to seamlessly integrate your existing content sources directly into customer's websites.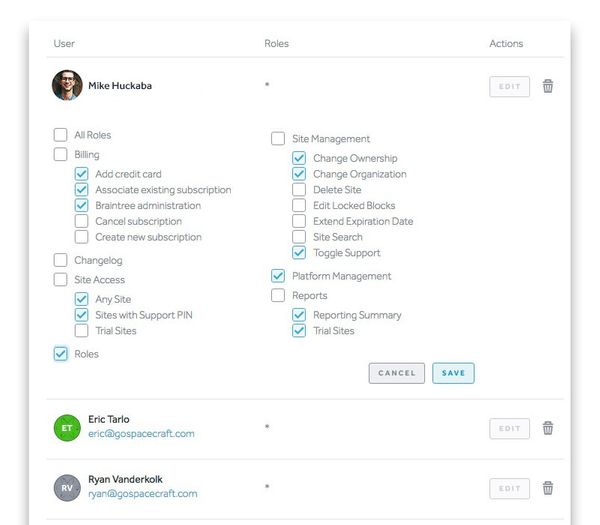 Stay In Control
Easily access your customers websites within one simple dashboard. Create, manage and delete customer websites within your organization. You can also change ownership, roles, user access and more.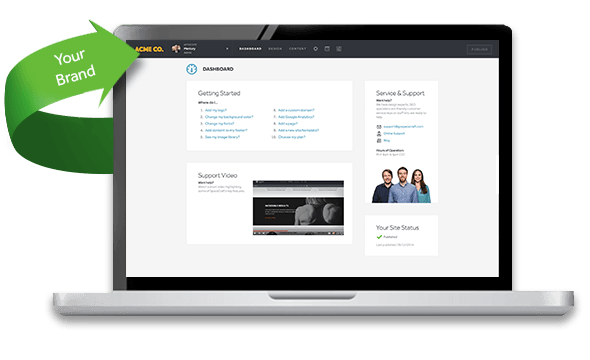 Make It Your Own
SpaceCraft has a fully white labeled version of our platform. Your clients can take advantage of our advanced platform and you can take all of the credit.
*Minimum site requirements necessary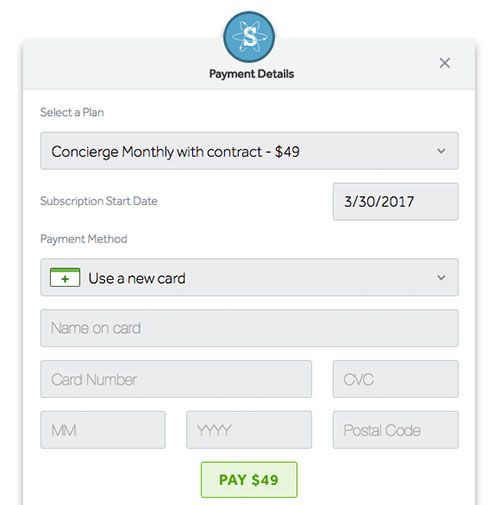 Collect Your Reward
Billing tools give you the control needed for processing customer payments on their behalf. Your customers will have the flexibility to process their order directly online or over the phone with a support specialist.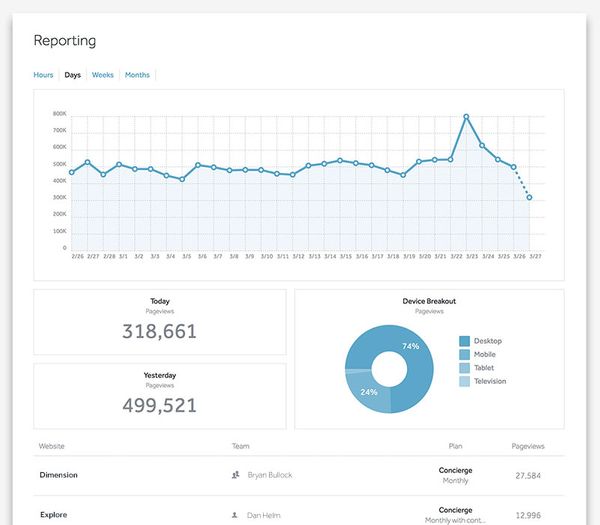 Keep Track of Your Performance
Our reporting tool allows you to view traffic and site status reports for everyone in your organization. The power is yours.
And All the Support You Need...

Dedicated Partner Manager
SpaceCraft resellers are provided a dedicated partner manager. They'll train your team to sell our platform, consult with you on best practices and provide insight into our roadmap.

Support Team
Don't worry, we're here to help. Reseller partners have access to our live support team. In addition, we offer you and your customers access to our entire support knowledge base.

Sales and Marketing Materials
We'll give you access to our professionally written and designed sales and marketing collateral. Change out our logo and contact info and you're ready to start selling.
"We have used SpaceCraft almost two years now and both our team and our clients couldn't be happier with the results."
Who's It Good For?
The SpaceCraft reseller program is great for Domain registrars, Hosting companies, Online directories and agencies or developers who prefer to handle billing, management and support of their customers' sites . If you need a turnkey website solution, but prefer to manage customer billing or support, this is the perfect program for you!

Registrar
Are you a domain registrar that needs a website solution?

Web Hosting
Are you a web hosting company that needs a website solution?

Online Directory
Are you an online directory that wants to offer websites to your clients?

Software Company
Are you a software company that wants to offer websites?

Agency
Are you an agency that needs a more efficient website building tool?

PR Firm
Are you a PR firm that manages your clients websites?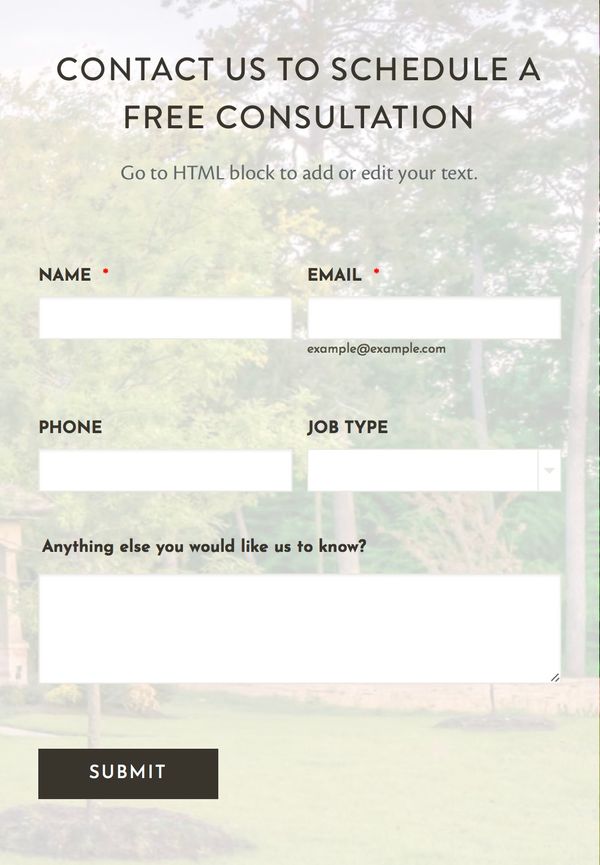 Let's Get Started
Our partner managers are standing by today to help customize a program that works for you. Setup is easy! The first step is to simply complete our partnership inquiry form.
Platform Access
Content Integration
Roles Management
White Label Dashboard
Billing Tools
Reporting
Or give us a call: (888) 534-2183
Want To Talk? Call Us: (888) 534-2183